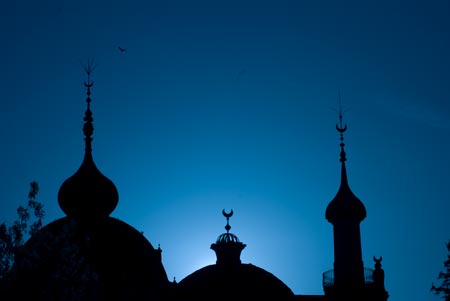 The mosque
in the palace gardens of Schwetzingen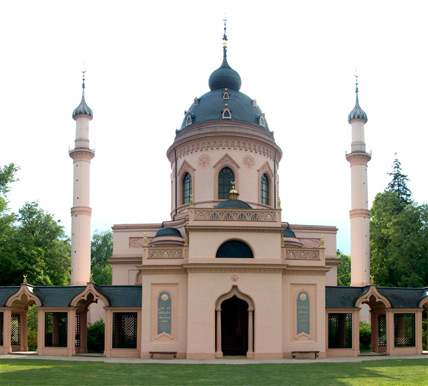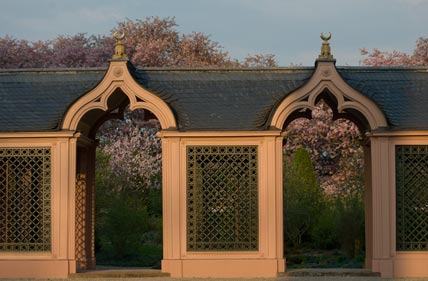 You can see how closely the mosque is situated to the area of the park with the Japanese cherry trees from this photo taken from the courtyard of the mosque.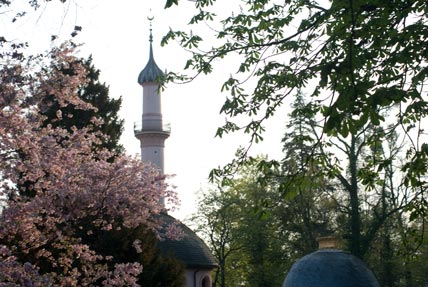 It is obvious from this photo also.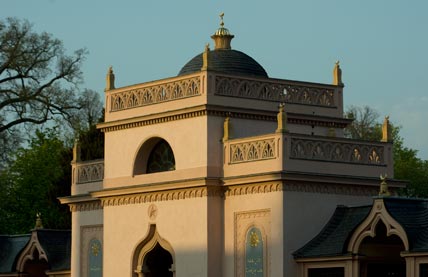 A dream from 1001 nights in Schwetzingen Palace park.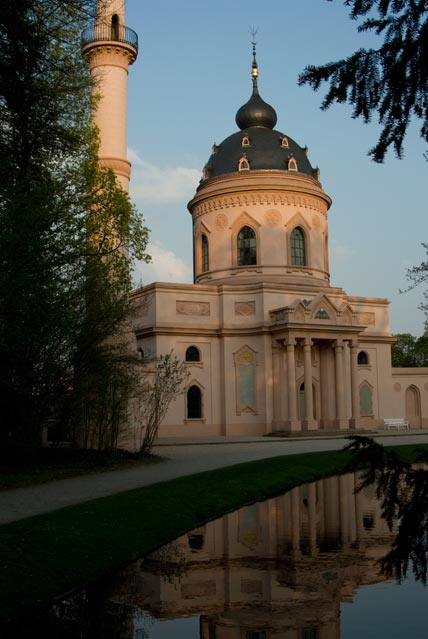 The mosque also has its own garden.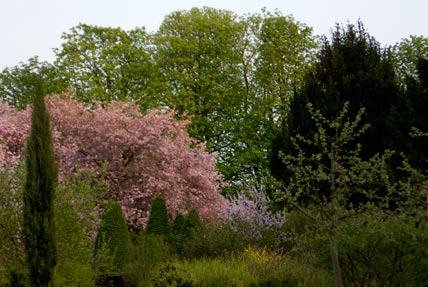 The two minarets and the dome of the mosque can already be seen from far away.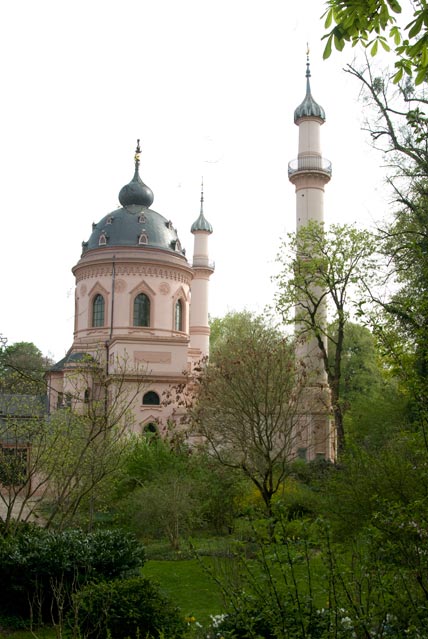 The interior of the mosque is also worth looking at.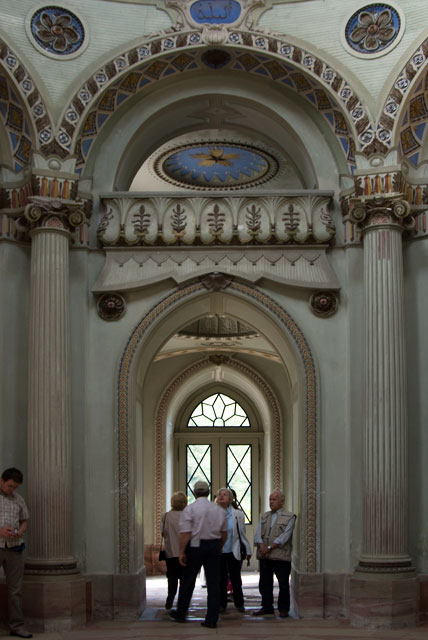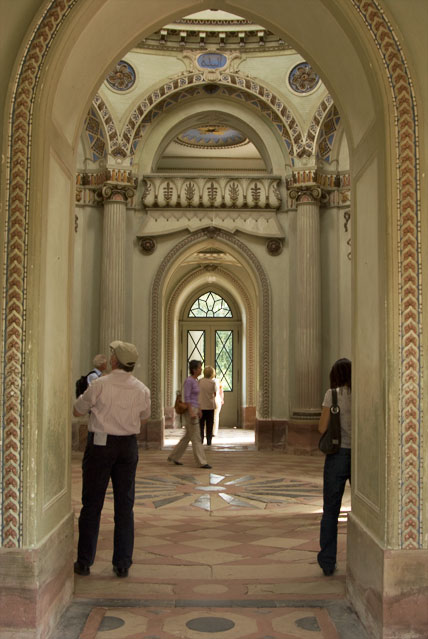 The Arabian sayings have been translated into German.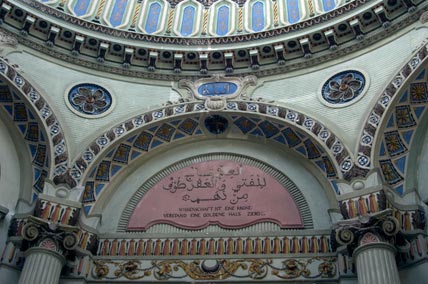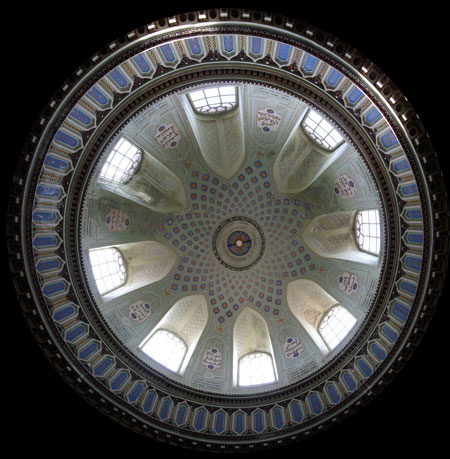 Panorama photo of the dome of the mosque
Stroll through the arcades in the mosque courtyard, enjoy the views of the surrounding park and take a little time to reflect before you carry on your walk through Schwetzingen palace gardens.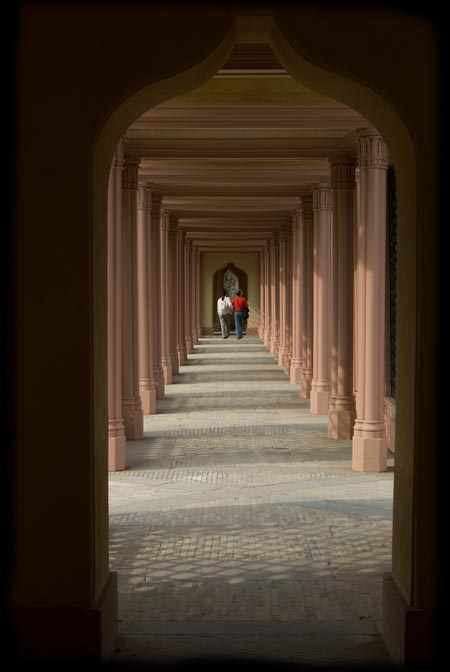 Place for your advertisements