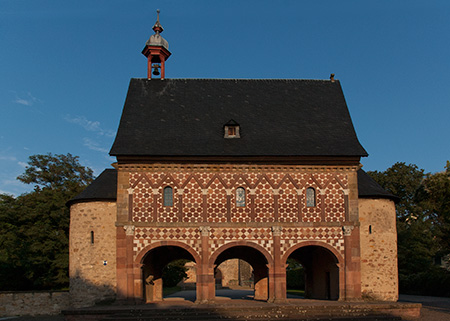 Lorsch Abbey Cultural World Heritage Site
Lorsch Abbey also lies in the vicinity of Heidelberg. Above is the view of the Königshalle to the road.
The Abbey of Lorsch was founded by the Emperor Charlemagne as his very own abbey. The Lorsch Codex is one of the most important sources of the medieval history of the region.
The Königshalle (King's Hall) is the only building to survive in its original form from the time of Charlemagne.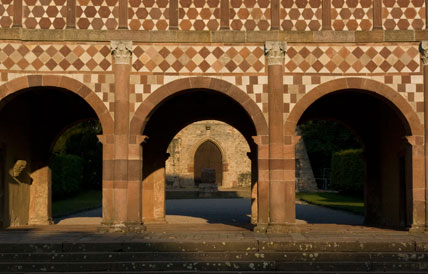 One looks straight at the remaining part of the former abbey church. It is presumed that this was once the central nave of the church.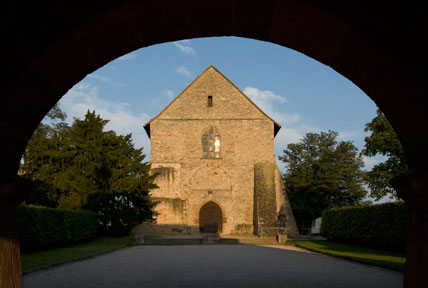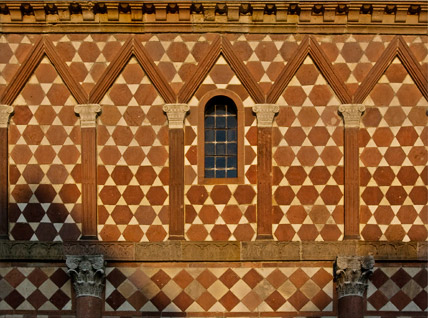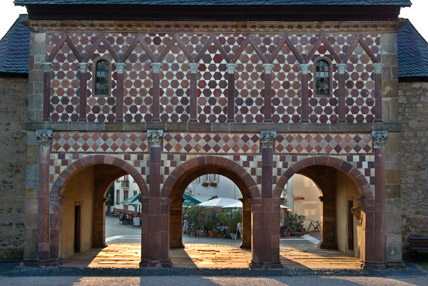 The Königshalle seen from the back. At the moment, extensive restoration work is taking place on the church and the former abbey garden. Nevertheless the inside of the Königshalle can be visited. You can marvel at many of the excavated treasures of past times in the museum.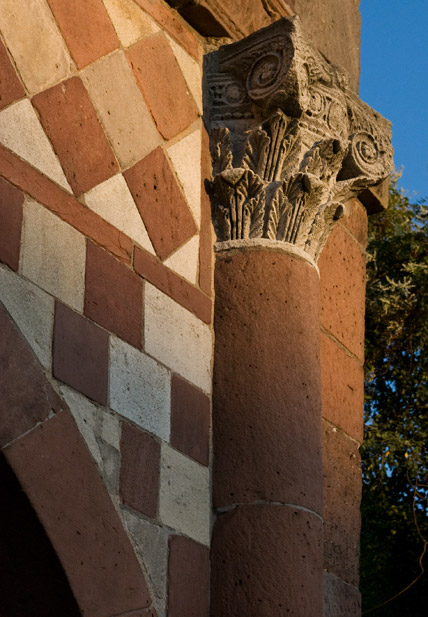 The local sandstone was used for building.
Very little is left of the once extensive buildings of Lorsch Abbey. However the remains of a church built in the 12th century gives an impression of how it might have looked.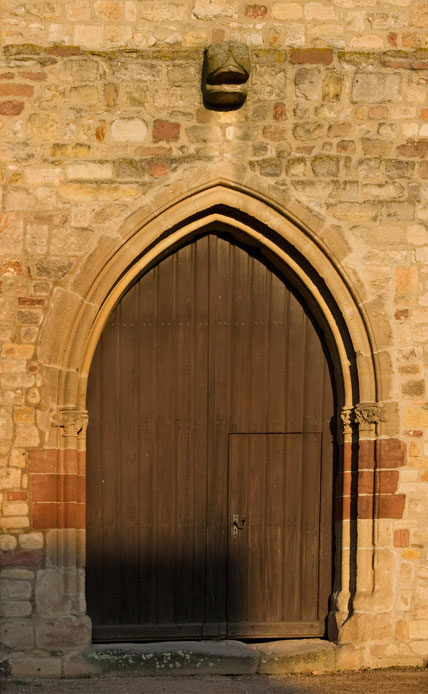 Unfortunately the door of the church was locked.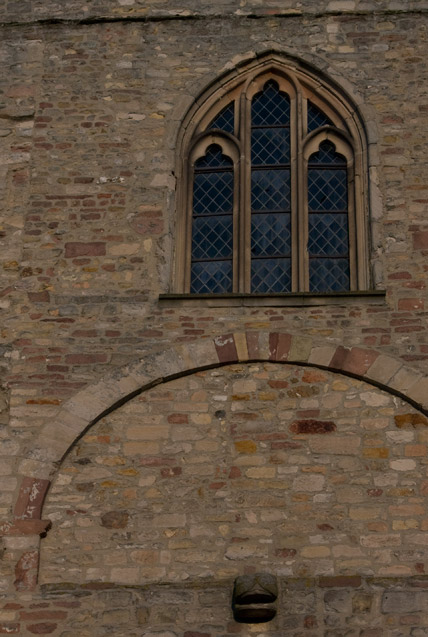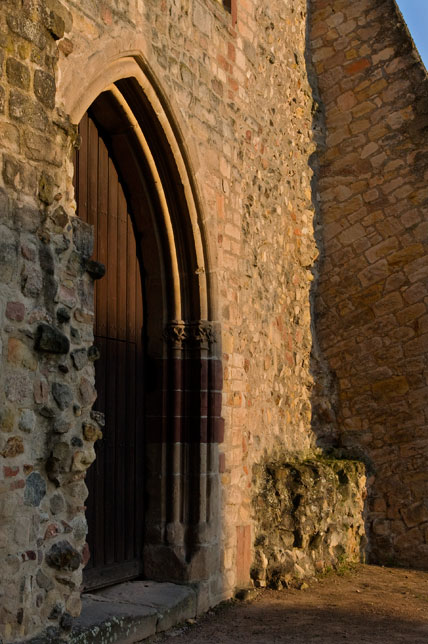 The beauty of the old gateway made of the red-brown sandstone typical of the region.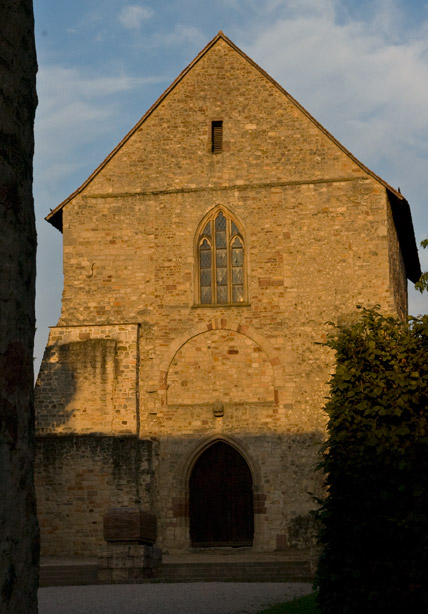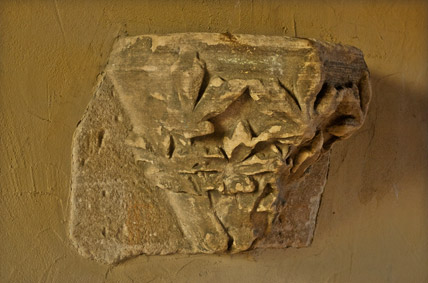 Plan of the former abbey grounds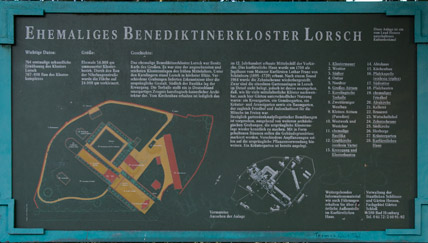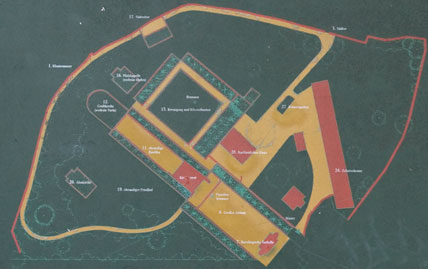 Detail from the above plan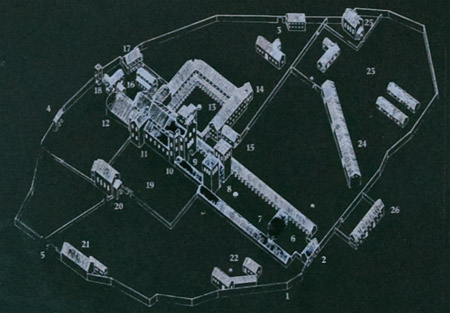 Plan of the former abbey grounds
The newly planted herb garden at Lorsch Abbey.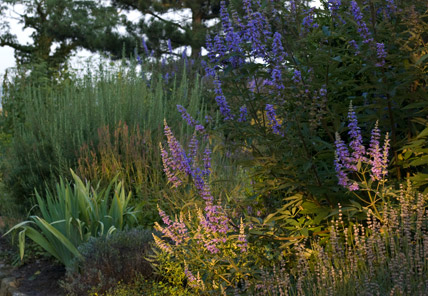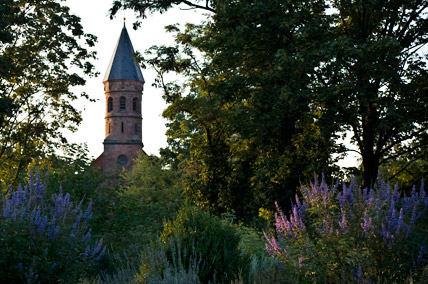 The neo-Romanesque protestant church seen from the herb garden.