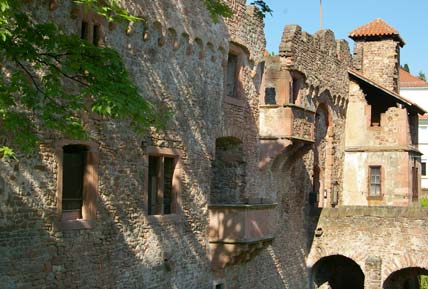 Handschuhsheim in Heidelberg – The Tiefburg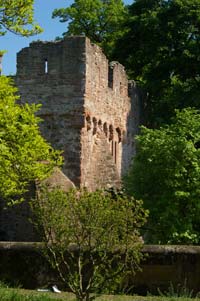 Handschuhsheim in the north of Heidelberg – The Tiefburg, a small castle set low in the ground
The suburb of Handschuhsheim is considerably older than Heidelberg itself but has formed part of the town since 1903.
Even if small and somewhat hidden, the Tiefburg in Handschuhsheim is a sight well worth seeing.
Although I had known about the Tiefburg for a long time I recently found myself standing marveling in front of it for the very first time. I had been looking for a watch smith.
The Tiefburg was once a moated castle, similar to the nearby palace of Schwetzingen.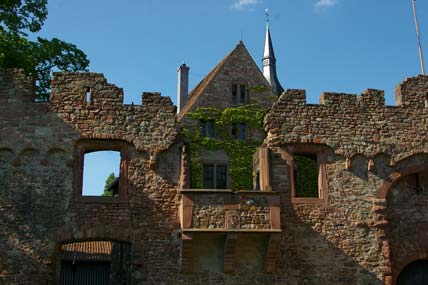 Originally it was set in almost 5 hectares of grounds but was badly damaged during the Thirty Years' War, and then almost completely destroyed during the War of the Palatinate Succession in January of 1689.
The Tiefburg – or at least what still remained of it former substance – was restored between 1911 and 1913.
The Tiefburg now belongs to the Town of Heidelberg. As the manor house is still lived in, the castle can only be visited during one of the many festivals that take place there.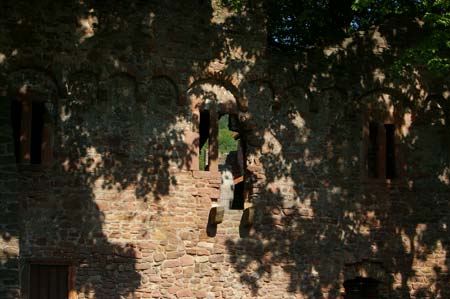 English translation by
Moira Davidson-Seger
Heideweg 14
53343 Wachtberg
Germany
Tel +49 (0) 228 5388491
Fax +49 (0) 228 5388492